Adventure Tours for Groups – Exploring the UK
/ July 26, 2021
Traveling in groups is always the best way to travel, for one you often get discounts on group tours, second you get to share the excitement and the fun with your best buddies and friends or family, and last but not the least when you travel to a place for the first time it's always great to get lost in groups.
Activity vacations are getting more and more popular for groups as they offer almost endless choices of ideas that stimulate groups into action. Aside from the usual favorites like hiking and walking, there are a lot of new quests for the more adventurous groups. If your group is not the 'adrenalin rush' seekers, other activities focus on more relaxing interests such as painting and cooking.
There are a lot of adventure tours for groups, wide range of activity holidays on offer to groups can also be found in the UK. The UK is a great place to be when your group is looking for that physical adventure sports like gorging and canyoning, or the more relaxing adventures in archery instruction and cooking classes. Let's take a look at more explorations the UK has to offer adventure tours for groups:
British Countryside
Exploring the outdoors through walking in one of Britain's countryside is the most popular recreation in the UK and makes a brilliant group activity. There are many adventure tours for groups experts who can arrange and plan for you the perfect outdoor adventure which may offer moorland, mountain and coastal walking tours of different rankings and time throughout the UK. When the group favors regional, historic or geographic sites, Themed Walking Tours are also available.
Another superb way of adventure tours for groups is exploring the countryside through cycling. Cycling through the country paths gives group members to explore the country tracks at their own pace which is suitable for both beginners and advanced cyclists. Adventure tours for groups by cycling are available and offer groups to choose from easy or challenging country paths and territories to fit your budget and comfort.
Parc Le Breos Riding and Holiday Centre
Adventure tours for groups who are into horseback riding or pony trekking can find the best of this in Wales. Wales has wonderful sceneries and coastline that your group can explore. The Parc Le Breos Riding and Holiday Centre has around thirty horses and ponies and is situated on the Gower Peninsula in southwest Wales that has a wonderful countryside including limestone cliffs, woodland and moorland, sandy beaches, and saltwater and fresh water fens. The centre offers other activities like water sports and heritage walks. Your group can also be accommodated in their 19th century hunting lodge. This place offers one of the best adventure tours for groups.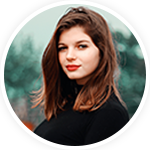 Vanessa Smith
Hello, I am Vanessa smith, a travel blogger who adores traveling. Travelling has made me learn many life aspects. Hope these blog contents spark your inner traveler and inspire you.