Adventure Travel Safety Tips
/ July 26, 2021
Thousands of people throughout the world today are considering adventure travel for several good reasons. Most of them want to simply discover the hidden secrets of a certain place, while others want to experience a new taste of culture and beliefs. They want to meet new people, learn new language, or simply see the exotic flora and fauna of a certain place. There are others also who engage into an adventure travel to discover their own self, their capabilities and limitations.
Although the reasons for considering an adventure travel are good, we can really deny the fact that tours and trips to mountains, rainforests, rivers, and even on air are dangerous to some extent. Yes, they are exciting, but they can be dangerous as you have no control as to what will happen while on travel.
Because of such fact, some sorts of safety preparations must be considered before the traveler departs from home. Doing some kind of homework before you leave can be a great move to take as it can help lessen the chances of mishaps to occur. So when considering an adventure travel with your peers, make sure that you are prepared enough for whatever is involved. Know the destination, the guides, and what you are about to do. Most of all, make sure that you know yourself.
Consider the Safety of Your Trip
When choosing an adventure travel, one of the most important things that every traveler can to do to avoid dangers along the way is to research about the destination and the trip. Know the level of your adventure, whether it is extreme or unusual, and think about the possible dangers associated with such kind of activity.
Also consider the tour guides. Don't think that because you have a tour guide, you're safe. Well, that doesn't apply all the time. Having a guide, in fact, doesn't eliminate the risk. Understand that there a number of unexpected situations that your guides can't control, no matter how powerful and strong they are. In relation to this, don't easily think that because you will be part of a group, you will be safe. Again, that's not always true. So best thing you can do now is to carefully research the company your will be dealing with, including their tour guides. Make sure that the company is responsible enough to handle every adventure.
Know What to Do and What to Expect from Your Travel
An adventure travel is a very demanding investment. So before you leave, be sure to know what to expect and what to do on your trip. You can ask about the foods and accommodations, the gender, age and interests of your fellow adventurers. Also, assess your own skills. Also make sure that you are physically and mentally ready for your adventure travel.
Know Yourself
Knowing oneself is by far the best thing that every person can do when consider an adventure travel. So ask yourself if the activity you are considering is what you really want. Also know your own condition, whether you are fit enough or unfit for the adventure travel. Well, the best way to know your own condition is to get a medical advice from your doctor. Simply find out if the adventure travel is best for you or not. If not, then look for an alternative, something that your health can tolerate.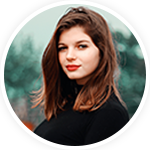 Vanessa Smith
Hello, I am Vanessa smith, a travel blogger who adores traveling. Travelling has made me learn many life aspects. Hope these blog contents spark your inner traveler and inspire you.