Vietnam Adventure Tours
/ July 24, 2021
A reunified independent and sovereign country, Vietnam has a lot of wonders to offer to its every guest. Thousands of attractions are out there for tourists and locals to see, plus a number of exciting activities are out there waiting for the adventure loving person to consider and enjoy.
With a lot of wonderful things to offer, it's no wonder that thousands of people from Asia and the world consider Vietnam adventure tours as a way of escaping from the hassles and stresses of everyday living. Most people highly prefer Vietnam adventure tours knowing that they will experience the unveiling of the secrets of the place, and discover their own capabilities in a way that adventure trekkers will need to ensure that they are fit enough for the activity they are considering.
Now, if you happen to be one of those who love the thrill of exploring the hidden secrets of Vietnam, then know that hundreds of Vietnam adventure tours are now available for you to choose from. These adventure tours are now offered by travel companies out there online and offline. If you are interested to know more about them, then simply do a research and try to figure out what particular Vietnam adventure tour will suit your specific preference.
Here are few of them:
Elephant Riding Tours
Elephant riding is considered by many as one of the most exciting Vietnam adventure tours to take and enjoy. Well, in Vietnam, this kind of adventure tours is available particularly in Dalat at Tuyen Lake. Many like the elephant riding as it is a great way to view the surrounding sceneries. The elephant riding tours are perfect both for kids and adults. It's no wonder then that it is a favorite activity for families.
Kayaking Tours
Kayaking tours are also offered anywhere in Vietnam these days. Well, most of the kayaking Vietnam adventure tours are done in the Halong Bay, which is a scenic area that offers you the chance to enjoy paddling with your peers. According to some reviews, these Vietnam adventure tours are taken by many tourists because kayaking is a great way to discover the hidden coastal faunas and floras, and a day in a canoe is worth sharing with family members.
Hiking Adventure Tours
Vietnam is also perfect for hiking, with its beautiful mountains beckoning to every hiker. It's not surprising then that today hundreds of foreign and locals alike do the hiking Vietnam adventure tours that navigate along the scenic countryside around Da Lat. What's also great about these Vietnam adventure tours is that guides are available for you to bring along. They know exactly where the best hiking spots in Vietnam are. If you are planning to visit Vietnam and wish to explore the best hiking spots throughout the area, then look for a company that will give you a special Vietnam adventure tours exclusive for hiking.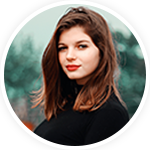 Vanessa Smith
Hello, I am Vanessa smith, a travel blogger who adores traveling. Travelling has made me learn many life aspects. Hope these blog contents spark your inner traveler and inspire you.