Off- Road Adventure Tours
/ July 24, 2021
Summary: Whatever you take whether it's mountain bike, motorcycle, or 4WD for your off-road adventure tours, the whole experience is the same, it's only a matter of living through the moments of adventure off-road tours.
Do you love the outdoor the way the mountain bikers and motor cyclists do? Do you have the endurance to face the challenges ahead that off-road adventure tours have in store for you?
Pacific Cycle Tours offers Southern Off-road adventure 15-day mountain bike tour. These off-road adventure tours are designed to provide power-packed cycling adventure wherein you will tour through the scenic wonderland of the South Island, experiencing the diversity of sparkling lakes, far-reaching countrified landscape, steep alpine routes, the magnificence of breathtaking mountain sights, rainforest, glaciers, and a seal colony. The itinerary will take you across rarely accessible public and private lands.
But, that's not it. If sweating is not your thing, then motorcycling is a perfect alternative. Trail Boss Tours offers pre-arranged and custom motorcycle off-road adventure tours throughout the western United States and all parts of the Baja California peninsula. While some riders are recommended for intermediate and expert riders only, many rides are suitable for beginners with basic riding skills. Trail Boss Tours normally split a ride into groups of different levels of riding skills to make sure that everyone gets the chance to enjoy and have fun.
Off-ride adventure tours can range from weekend outings to full 2-week adventure s covering thousands of miles. The different off-road adventure tours that Trail Boss Tours offers, include: Baja Experience, which is a 4-day trip to Mikes Sky ranch, available all throughout the year; the 7-14- day Ultimate Baja Ride, which is available form fall through spring; 5-day Grand Tour of Northern Baja, available year round; and Five Days in Baja.
For 4×4 off-road adventure tours, Info Hub has a 15-day off-road adventure tour and the destination is Mongolia. Whether you love 4×4 off-road adventures, or you just want to experience the freedom of driving a jeep yourself over enormous free areas, you can get them all from this tour. So, what more can you ask for? Off-road adventure tours like these offer the adventurous 4WD drivers the chance to experience the true meaning of 4×4 off-road journeys. On the road, explore the grounds of mystical cities age old monasteries, and ancient monuments, to make the whole experience truly out of this world.
Off-road adventure tours will give you the opportunity to see other places, as well as, meet new exotic things and people with different culture and way of living. These are the interesting things that make off-road tour a true adventure. Whether you use mountain bike, off-road motorcycle, or 4WD, you will get the same benefits and experience of off-road adventure tours.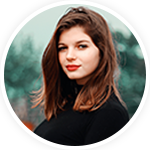 Vanessa Smith
Hello, I am Vanessa smith, a travel blogger who adores traveling. Travelling has made me learn many life aspects. Hope these blog contents spark your inner traveler and inspire you.