'Want an Exciting Vacation? Try Parasailing!
/ July 26, 2021
The most adventurous families nowadays look at vacations much differently as compared to more conservative families in the past. Today, the more adrenaline-pumping the activity is, the more people flock to try it. There's bungee jumping, kayaking, hang gliding, and also parasailing.
Parasailing isn't for those who are weak of heart but it is a safe sport, all the same. This is a type of recreation where the 'parasailor' is towed by a moving boat or four-wheeled vehicle while hanging in the air using a parachute. The rider is safely attached to the harness while the mode of transport speeds off.
Parasailing can be done on land, air or water. The exciting activities are endless and the participants could range from an individual to groups of adventurers (this sometimes comprises an entire family). There are three types of parasailing namely:
1. Parasailing from the shore (beach method)
2. Parasailing from the platform to the water
3. Parasailing from the platform of the ship (winchboat method)
And since parasailing is equal to adventure, most vacation spots (specially those with beaches) now offer this recreational activity together with their vacation packages. When a certain family purchases one of their vacation packages, they have the option to incorporate water sport activities. The most famous spot where beaches and parasailing co-exist is the sunshine state—Florida.
There are many other places in the world where you could have your free time with your family while you take pleasure in looking at the picturesque sights or while enjoying the bird's eyeview of the blue seas. Such places include the Bahamas, Caribbean, Virginia beaches or sunshiny Hawaii. For those who want to get out of the west, Bangalore in India awaits them.
These famous vacation spots not only offer the sport but they also have amenities that support this strenuous activity. They also have instructors that teach beginners the basics of parasailing and how to ride safely as an individual or as a family. These resorts also have medical teams that are constantly alert for any type of accident that might happen.
So if you are planning to go on a vacation with your family, try to escape the usual humdrum of theme parks or beaches. Why not go for something new like parasailing? You'll never know, you might be able to make memories that will last you and your family a lifetime!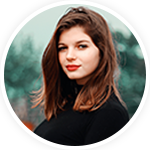 Vanessa Smith
Hello, I am Vanessa smith, a travel blogger who adores traveling. Travelling has made me learn many life aspects. Hope these blog contents spark your inner traveler and inspire you.