Buying Italian Food Online
/ July 24, 2021
There seems to be a trend today to return to authentic Italian food. People are no longer satisfied with the Americanized Italian food that is often served at restaurants, especially chain restaurants. There is also a move to make more and more Italian food at home. People like to have control over the food and make healthy substitutions or personalize Italian food recipes. This is due in large part to the internet. Before the internet people who wanted to make or buy authentic Italian food had to hope that an Italian family or international market had setup shop in their town or a neighboring city. Also, the Americanized version of Italian food became popular because it was easy and cheap to make. However, with the internet people can now learn online in the comfort of their own homes the secrets to making good Italian food and now that shoppers can buy directly from the source it is cheaper to buy ingredients and prepared food.
The internet is truly opening doors not just in Italian food, but in all international cuisine. But, you do need to be careful when shopping for Italian food online. The first thing you want to do is make sure that the vendor you are buying from is as close to the source as possible. If you are looking for a specific ingredient then look for a vendor that specializes in that particular area. This will help you maintain an authentic taste as well as cut on the costs if you're not dealing with a middle man. See how long the vendor has been in business and what their experience is with Italian food. There are dozens of these Italian food specialty shops online, you just need to find the ones that you feel most comfortable with.
Another thing you want to pay special attention to is the shipping charges, especially if you are buying from another country. In Italian food there are many non perishable items and you will want to buy them in bulk since it is cheaper to ship it in the same order than to order it again. Avoid any online vendors that charge you shipping per item since all your purchases will be shipped together. The bulk of the shipping should be charged with the first item you order and rise gradually with each additional item. Many vendors will just charge flat rate shipping or you may be able to find specials with free shipping. Make sure you also read the fine print to understand all their charges. You don't want to be surprised by any processing charges or other extra fees.
When buying Italian food online it is also important to look at the company's return policy. A vendor should be willing to take back any food that is spoiled or ruined upon delivery. Italian food depends on fresh ingredients and online shopping is a great way to get not only the ingredients, but whole Italian food dishes already prepared. Just make sure you don't get stuck paying for Italian food that isn't fresh. These days online Italian food companies have mastered shipping fresh food to make sure it arrives fresh at your doorstep.
Demand the best from the vendors you deal with. If you haven't already, take the plunge and try buying Italian food online. You might discover a new favorite, or experience another side of Italian food without having to go out to a fancy Italian food restaurant.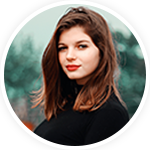 Vanessa Smith
Hello, I am Vanessa smith, a travel blogger who adores traveling. Travelling has made me learn many life aspects. Hope these blog contents spark your inner traveler and inspire you.