Great Cyclists of the Tour de France: Eddy Merckx
/ July 26, 2021
Eddy Merckx is regarded by many to be the best cyclist of all time. His tenacity and refusal to relinquish his own chance to win earned him the nickname, "The Cannibal". Merckx is one of only five riders to win the Tour de France five times. He only competed in seven installments of the Tour de France to win such an incredible number of them, and also finished second once for a total of six podium appearances.
Merckx, a Belgian rider, was born 1945. He started competing 16 years later, and participated in the Olympic Games in 1964 before turning professional a year later. Merckx was a talented mountain rider, winning the Tour de France mountains classification twice as well. Merckx holds many cycling records, including the most stage wins at the Tour de France, of which he had 34.
Merckx made his first Tour de France appearance in 1969, and he wasted no time in turning the cycling world on its ear. Merckx became the first cyclist to ever win all three jerseys available by winning the yellow (overall leader), green (best sprinter) and polka dot (best climber) jerseys. He would have won the white jersey (best cyclist 25 years old and younger) if it had existed at the time.
Unfortunately, Merckx was in a terrible accident in a derny race which resulted in a cracked vertebra and twisted pelvis. Although Merckx would go on to have even more success, he also acknowledged that the injury would go on to affect him permanently, as he was in near constant pain whenever he raced, especially while climbing.
Despite the setback, Merckx followed up his 1969 win with a dominant performance in the 1970 Tour de France. Merckx won a record-tying 8 stages while winning the race and the mountains classification. He also finished second in the sprinter's classification, solidifying his reputation as a brilliant all-around cyclist. Many wondered who, if anyone, could challenge the dominance of Merckx.
In 1971, Luis Ocaña answered that question by presenting a huge challenge to Merckx. Ocaña took the yellow jersey and held it until a crash sadly forced him to withdraw from the race. As a result, Merckx was able to take the lead and win the race for his third straight Tour de France victory. The next year, Ocaña was sick and could not race, so Merckx won his fourth Tour de France.
Then, the inexplicable happened. Merckx was actually encouraged by Tour de France officials to not participate in the 1973 Tour de France due to worries of hostilities by French fans. Merckx was approaching Jacques Anquetil's then-record of five wins, and many French fans didn't want to see that happen. Incredibly, Merckx complied and did not compete.
Merckx did compete in, and win, the 1974 Tour de France to equal Anquetil's record of five wins. However, when he attempted to win a sixth Tour de France in 1975, he was punched by a French fan after having led for eight days. A later crash with Ole Ritter left him with a broken jaw, and Merckx finished the race only to finish second.
Merckx didn't enter the 1976 Tour de France, and finished in sixth place in his final Tour de France appearance, in 1977. In 1978, Eddy Merckx retired after an absolutely superlative career. He retired with the most total victories by a cyclist in a career as well as in a season, so his success wasn't limited to just the Tour de France. Still, his performances and his wins in the Tour de France are what many fans will remember Merckx more for.
Even though Merckx almost definitely could have won more installments of the Tour de France than he did, his career stands as the standard of excellence in cycling that other greats have struggled mightily to reach. While other riders may have met the standard that Merckx set, it's doubtful that anyone will ever exceed it.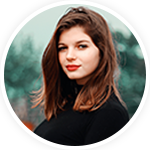 Vanessa Smith
Hello, I am Vanessa smith, a travel blogger who adores traveling. Travelling has made me learn many life aspects. Hope these blog contents spark your inner traveler and inspire you.