/ July 26, 2021
Traveling is a very personal activity to everyone. It involves particular needs of an individual, along with personal trip planning and spending. This vast world has so many locations, sights, and techniques that it can seem a bit confusing as to where you need to begin. These tips can help you make sense of the confusion. If you are planning on spending a large amount of money on...
/ July 26, 2021
You'd be in the minority if you have never fantasized about luxuriating at poolside while you sip an umbrella-festooned drink and your cruise ship glides gracefully through tropical seas o n its way to the next sun-drenched port-of-call. Millions of cruise enthusiasts, in fact, indulge their for relaxation and pampering beneath blue tropical skies and atop silvery moonlit seas, and have done so from the days...
ABOUT ME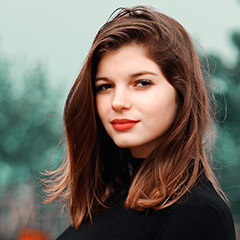 Vanessa Smith
Hello, I am Vanessa smith, a travel blogger who adores traveling. Travelling has made me learn many life aspects. Hope these blog contents spark your inner traveler and inspire you.